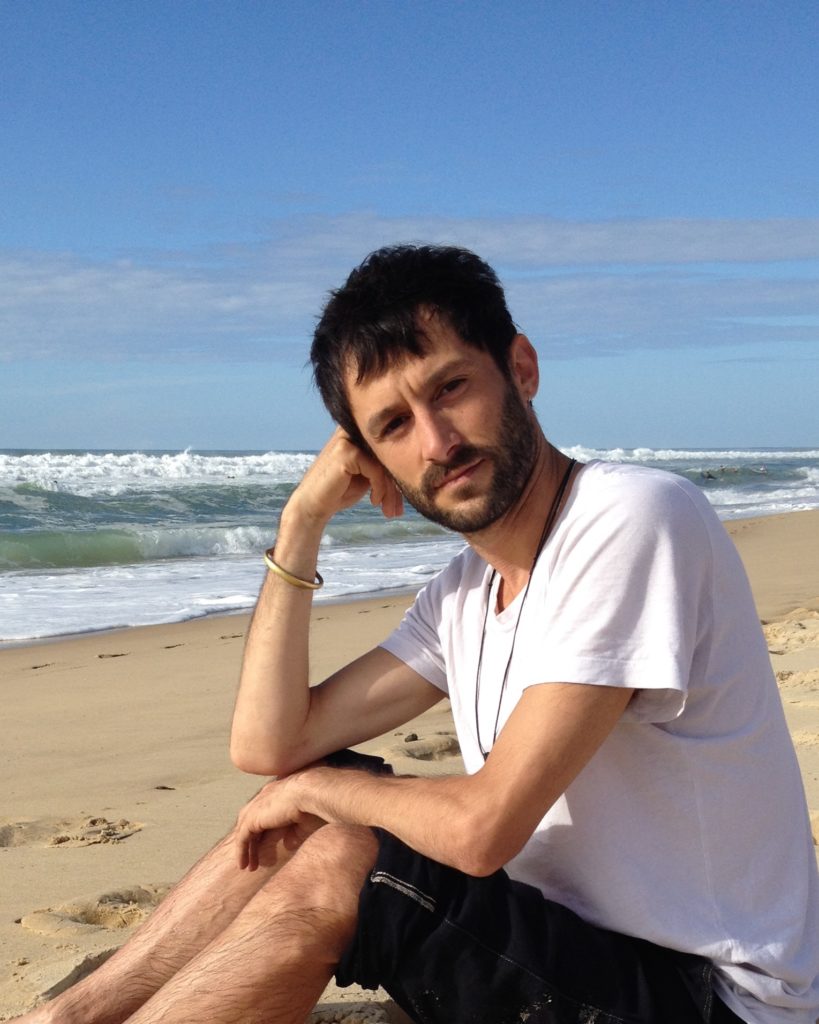 The remote, beautiful and wild French countryside is where my roots are. Being raised far from any big cities, observing the wonders of life gave me the desire to live my life fully, with spontaneity and creativity.
In 2005, in Paris, after my studies at Beaux Arts, I discovered yoga for the very first time. I just turned up to the closest studio in my neighborhood, knowing nothing about it, and immediately fell in love with it. I can still recall the sparkles in my body and mind. In short, an evidence! And what a relief! I finally found a way to connect fully with life, grace and beauty.
It ignited a deep interest for this practice that led me to attend regular classes over the years, experimenting with different styles like Hatha, Power Yoga, Jivamukti, Prana Flow and others. Few years after, I decided to quit my job in High Fashion and I left Paris. I moved to Berlin and started to dedicate my new life fully to the practice and the teaching of yoga.
I did my first teacher training with Noah Mckenna, in Mysore, India, deepening my understanding and practice in « yang » forms of yoga.
Eventually, I completed a Yin Yoga Teacher Training with the teacher and Insight Yoga founder, Sarah Powers. Her approach to interweave yoga, Taoism, Buddhism and transpersonal psychology into an integral practice is exceptional and unique.
My main enthusiasm in teaching is to create a calming, nurturing and safe place for my students to surrender into themselves with a strong emphasis on respecting and honoring there unique physical and emotional states.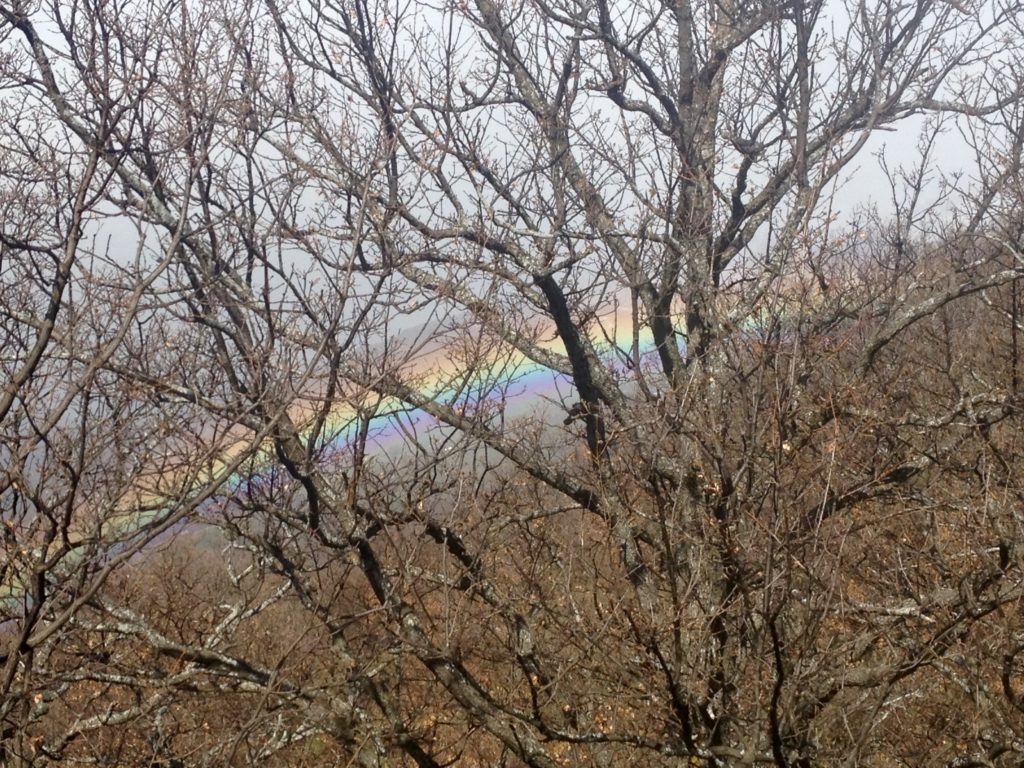 When I asked a few of my students if they would write a short testimonial, I was overwhelmed by the response I received. I must thank each and every one of them for their kind words.
« I know Victorien since 2013 and I had the honor to see him transforming into the great and generous teacher he is today. I truly trust his skill and capacity to emphasize with the people who practice with him. He is sensitive, gentle, yet sharp and smart as a whip. I am pretty confident in saying that attending his classes while passing by Berlin, just saved my life a bunch of time!
I highly recommend the work of Victorien, he is a special teacher. »
Frida Giulia Franceschini, freelance performer and dancer
« I began a daily practice in the spring of 2014 and the majority of my classes were taught by Victorien. In truth, if he had been teaching more classes, I would have taken them all with him! He has a beautiful energy that seeps through into his teaching, which is both gentle, whilst also tough. You're working hard but you don't even realise you're doing it! He helped me deepen my practice and introduced me to yin, which became a much needed complimentary addition to all the vinyasa I was doing. His encouragement and dedication were essentially what sent me to India to do YTT. I couldn't be more grateful for his teachings. »
Alix Porritt, Poet.
« Finding Victorien's classes was one of those moments of serendipity for my body and soul. I didn't know I was looking for it, but when I found it, it made perfect sense! He is a most gentle and caring teacher, who instructs with the right mixture of words that motivate, inspire, and stimulate introspection, but that also support the more physical side of yoga for proper alignment, execution, and care for the body. I have taken both his Vinyasa and Yin classes (sometimes one right after the other!), and he brings very different energy to both of them. His Vinyasa sessions are energetic but smooth, challenging yet sure to be accessible for those present, regardless of their level. The Yin Yoga sessions are such a delight! If you allow yourself to dig deep into your practice, Victorien will guide you into wonderfully vulnerable openness, to come out feeling not only light but perhaps even enlightened. His care for the context and environment was also very obvious, always welcoming students into a clean and cozy room, with a warm smile and a soothing voice that made you sigh with relief, knowing you had left your crazy day outside of the studio and were from that moment on, in very good hands. I can only recommend him to anyone with a need to dive into a more holistic yoga practice.
A true "thank you", Victorien, hope to see you on the mat again soon! »
Laura, Pilates teacher in Berlin.
« In this fast moving world victorien was the first person i met that was able to teach me the tools of how to slow it down. he taught me that no matter what the struggle is, that breathing and being aware of your mind can pretty much solve everything. i met him a few months into my vinyasa practice, and i had no idea how slow practice could not only benefit me but was necessary to counteract all of the yang in my life. his voice is so gentle and his the way he describes what's going on in the mind seems very relatable, no matter how much experience you have had. in my yin poses when i practice at home i still hear his voice calming me down and helping me breath, no matter how much i might think i can't handle it. i hope everyone gets the chance to slow down with victorien, no matter what's going on in your life, i think he will be able to help put things in to perspective and help you breath a bit easier ».
Chris, Berlin
« I've been practicing yoga for 19 years, and though i'm grateful to so many of my teachers throughout the years, I am forever grateful to Victorien Collins, both his yin and vinyasa yoga lessons helped me through a very difficult time in autumn / winter 2015. He is a gentle an un-assuming guru who lets you into his practice; meaning his personal curiosities, challenges and reflections. You can feel the joy and compassion he has for the practice in every syllable, breath and graceful movement. His classes lead me to the simple ritual of kneeling down to my life, to softening and becoming quiet. To be honest as I write this, on plane somewhere between Serbia and Germany, I'm realizing how much i'm totally still tripping on what I was able to articulate for myself while practicing with Victorien in that time. His lessons helped me to understand, for the very first time in my life the deep growth which is possible in surrender (something i'm still amazed by), that my greatest teachers and life lessons surely wont come in pretty packages and to honor my experience especially the most difficult of my life lessons with deep gratitude. These things are easer said than done, but this is the point of yoga; it isn't conceptual but practical embodied wisdom. For me studying with Victorien was an investment in a practice of compassion, lightness, humility, sweetness, grace, playfulness, quiet, surrender and last but not least peace. »
Dani Brown, choreographer and performing artist